Making Properties More Attractive
Commercial
Landscaping Services
Our professional groundskeepers are committed to providing premier landscaping services that will maintain your property's exterior. This will have a positive impact on how customers perceive your business and enhance your company's overall  success. By using our expert commercial landscape services, you can improve the curb appeal and external appearance of your property. In addition, tree and landscape services  can also help your business attract more visitors! Enhance Your Property Value...
With Our Expert Landscaping Service!
Landscape Maintenance Services
Full Service Landscaping, Presentation Matters
Commercial landscape services also have practical benefits such as installing walkways, outdoor seating, and recreational areas for better visitor functionality. Also, commercial landscape services can help to improve the environmental sustainability of your property by implementing green infrastructure and other sustainable practices. In addition, our quality landscape service provides an aesthetic appeal making your property more enjoyable to spend time in. Moreover, tree service and landscaping can help improve air quality, reduce erosion, minimize noise pollution, provide shade and cooling, among other benefits!
Transform Your Property's Outside Into An Oasis
Our landscape maintenance service uses the highest-quality materials and equipment to ensure that your property looks its best all year round. We're fully licensed, insured, and bonded, so you can trust Clean Service Solutions to take care of your property with the utmost care and professionalism. Say goodbye to the hassle of tree and lawn maintenance with our comprehensive landscape services.
Our Professional Landscaping Services Helps To:
Increase Property Value
Reduce Maintenance Costs
Improve Employee Health & Wellbeing
Sign Up For A
FREE Estimate!
Commercial Landscaping Services
What Are The Benefits Of Our Landscape Services?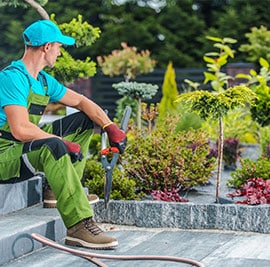 Our landscaping service creates an attractive and welcoming entrance.
A well-maintained landscape establishes a positive public image for your brand.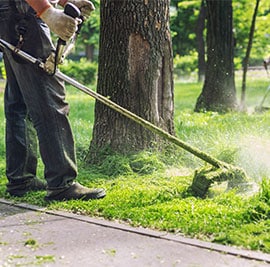 Increased
Energy Efficiency
Properly placed trees create shade, which reduces air conditioning costs.
Contact us TODAY to schedule your cleaning and give yourself the peace of mind you deserve.
Hot/Cold Water Pressure Washing
Restroom Cleaning & Sanitization
Lunchroom & Appliance Cleaning
Disinfect Customer Lounge Areas
Floor Wash, Vacuum, & Polishing
Concrete & Ceramic Floor Care
Parking Lot & Garage Cleaning
Clean Offices & Waiting Areas
Frontage & Entrance Cleaning
Hardwood Floor Maintenance
Dust Cases, Kiosks, & Shelves
Carpet/Upholstery Cleaning
Janitorial Building Services
Office Cubicle Cleaning
Tile Floor Refinishing
Graffiti Removal
ATM Cleaning And More!
And More!
Whether you're looking for commercial building cleaning services
or even warehouse janitorial services, we can help!