Commercial Building Cleaning Services
There is no doubt that a dull or dirty window façade detracts from the image of any business, which is why commercial window cleaning services are important. Whether you own or manage any rental or retail property, conduct business from a corporate office building, or welcome guests to dine at your restaurant, the build-up of dirt, dust, and grime on commercial windows doesn't leave visitors with the best impression and can keep customers away. Having a trusted commercial cleaning company that can keep your windows spotless will certainly go a long way for your business. Commercial Window Cleaning...
It's Time For Your Business To Shine!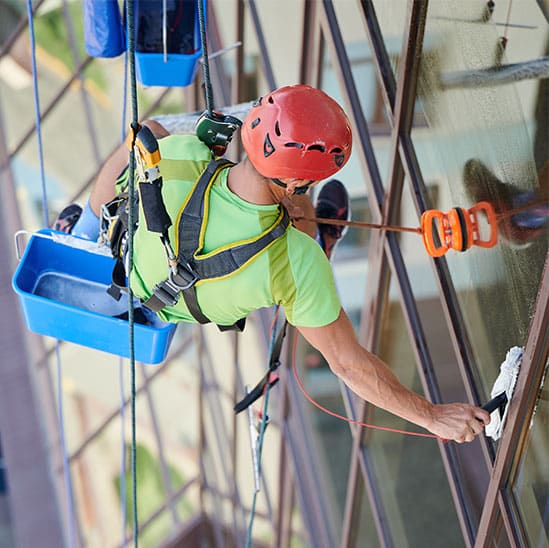 Expert High Rise Window Cleaner
Your Trusted Commercial Window Cleaner
Needless to say, window cleaning commercial properties is no easy task, and can be daunting to think about. The good news is, we are a professional commercial window cleaner that can take care of this rigorous job for you! In addition, we produce flawless results so that your company's exterior can look spotless and inviting to customers and visitors. Moreover, we have the high rise window cleaning equipment that can accommodate large story buildings. If you are in need of San Francisco commercial window cleaning services CONTACT US TODAY!
High Rise Cleaning Services
Promotional Commercial Window Cleaning Prices
Through years of experience, we have become one of the leading commercial window cleaning companies in The Bay Area. If you're looking for a quality commercial window cleaner, contact us to enjoy the best window cleaning San Francisco and surrounding areas have to offer. In addition, you can't beat the quality you will receive at our commercial window cleaning cost!
The Best  Commercial Window Cleaning Services For:
Cleaning Window Sills & Frames
Sign & Canopy Cleaning Services
Post Construction Window Cleaning
Spotless & Streak-Free Service Guaranteed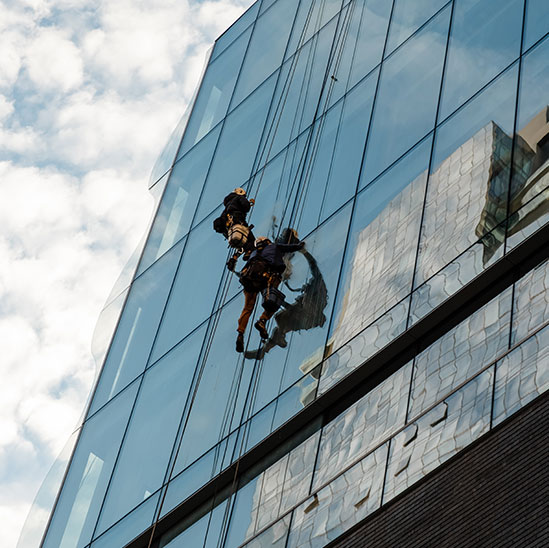 Sign Up For A
FREE Estimate!
Commercial High Rise Window Cleaning
Our Window Cleaning Service Includes:
Providing patients and medical staff a serene view to enjoy every time.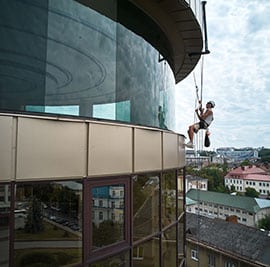 Our city & state buildings will shine with high-rise window cleaning.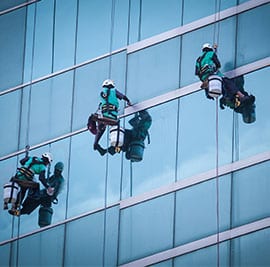 Banks & Financial Institutions
Our high rise window cleaning company is trusted by many banks.

Contact us TODAY to schedule your cleaning and give
yourself the peace of mind you deserve.
Hot/Cold Water Pressure Washing
Restroom Cleaning & Sanitization
Lunchroom & Appliance Cleaning
Disinfect Customer Lounge Areas
Floor Wash, Vacuum, & Polishing
Concrete & Ceramic Floor Care
Parking Lot & Garage Cleaning
Clean Offices & Waiting Areas
Frontage & Entrance Cleaning
Hardwood Floor Maintenance
Dust Cases, Kiosks, & Shelves
Carpet/Upholstery Cleaning
Janitorial Building Services
Office Cubicle Cleaning
Tile Floor Refinishing
Graffiti Removal
ATM Cleaning And More!
And More!
If you're looking for the best window washing services San Francisco and The Bay Area has to offer, CONTACT US TODAY!