Address
San Francisco CA 94112
Opening hours
Monday – Friday:
06:00 AM – 10:00 PM
Saturday – Sunday:
08:00 AM – 08:00 PM
Do you have
any questions?
GSA Multiple Award Schedule (MAS)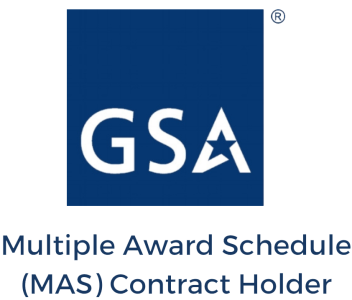 Clean Solution Services Inc. has been awarded a GSA Multiple Award Schedule (GSA MAS) due to our experience and proven high quality Janitorial, Pest Control, Grounds Maintenance and overall Facility Management services and products provided to our GSA partners. Through the GSA MAS we can offer an experienced team for services and products with shortened procurement options, proof of compliance, and best value to the GSA.
Please contact our Program Manager for more information on the services and products Clean Solution Services can offer locally here in the San Francisco Bay Area and Nationally.
SINs:
561210FAC – Facilities Maintenance and Management
561730 – Grounds Maintenance
Ancillary – Ancillary Supplies and Services (Pending)
ANCRA – Ancillary Repair and Alterations (Pending)
OLM – Order-Level Materials
Contract Number
47QSHA23D001M
Period of Performance
09.2023-09.2043
NAICS Code
561720 (Corporate office based in San Francisco, Bay Area
100 Pine Street – Suite 1250)
Program Manager
Rana Husary · Rana@CleanSolutionServices.com
Looking For Government Contract Companies?
If you need premium cleaning services for your government contract jobs, learn all about our benefits below!
Expert Government
Building Cleaning
We offer quality commercial building cleaning services that government agencies trust. In addition, we provide government contract jobs locally and across the nation.
Safe & Secure
Facility Cleaning Services
As GSA MAS contract holders, we take government security very seriously. Which is why we take extreme precautions to handle each facility with  quality and care.
Reliable Government
Facility Cleaning
We understand that time is of the essence. Which is why we not only offer excellent cleaning facility services, but do so with timely precision so that we meet your schedule.